Download "Four Walls"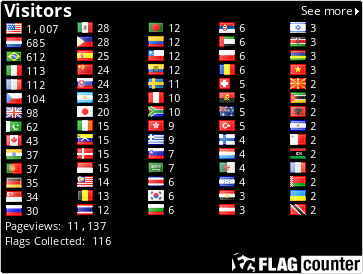 Summer may be almost over, but Tyger Vinum still has heat. In July Vinum released a video for "Love Hip-Hop," the third single off Tha Audio Bully album. The video is a fast-paced, high energy visual experience showing Vinums' love for the culture by displaying all five elements of Hip-Hop. 1. Knowledge 2. MCing, 3. DJing 4. Grafitti and 5. Bboying. Thanks to strong promotion, the remix featuring Shabaam Sahdeeq and DJ Modesty reached #1 on the Starfleet Music Pool, Top-50 Indie Chart.
Tyger Vinum has already begun production on the video for "Four Walls." The song is the last single off the album and the video will be released in September. Aside from video production, Vinum has been recording new music for the Underground Artist Major Threat album. The first single from that project will be "Tha A" Triple X Sin City. The song is 2016 version of "Welkom to Amsterdam."
Last year ended positive for Tyger Vinum with the single "New York Spit" reaching #1 on the Starfleet Music Pool, Top-50 Indie Chart. The single stayed on the charts for twelve weeks thanks to you fans! In 2013 Vinum released the single "Speaking Chinese." The year before, he released four new videos "My Addictions," "Defying Gravity," "Grimey" and "Novicane," then did shows in Germany to promote the new music. Tyger Vinum was also featured on Coast 2 Coast mixtape volume 93, The Indie Top 50 and received a sixth ASCAPlus Award.
Tyger Vinum's last album Grindin Muzik, featured Sean Price of Helta Skelta, Kool G. Rap, Ruste Juxx, NLZ and others. The first single off this album was "AhhYoo," a grimey street anthem with melodic beats and sinister rhymes. He was also featured in the March 09 issue of Underground Railroad Magazine. In 2007 Vinum was the recipient of a GMMA (Global Marijuana Music Award) for Best Video with "Mary and I" in Sidney, Australia. Tyger Vinum is one of the best lyricists in the music business. He makes high-octane, lyrically driven music and has consistently released records since 2001. He has performed on stages in the US, France, Greece, Germany, UK, Russia and numerous other countries.
To date, Tyger Vinum has released 4 albums, 7 singles, 1 EP, 14 video clips and sold albums worldwide. For more information on Tyger Vinum, Poizonous Pen Publishing or Vinumous Records log onto www.reverbnation.com/tygervinum.
For booking and contact visit
Vinumous Records

Postbus 17464

1001 JL Amsterdam

The Netherlands